Professional Rodent Control Course 7th March 2019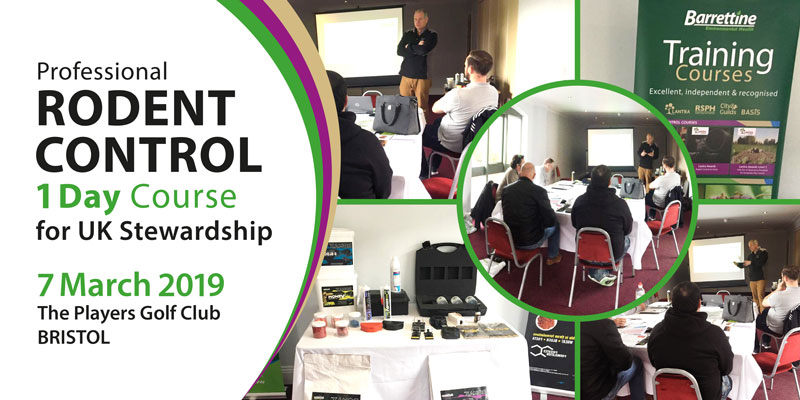 Description:

A one day course aimed at those who provide rodent control as part of a commercial service offering.
The day followed the Campaign for Responsible Rodenticide Use (CRRU) syllabus and concluded with the RSPH Safe Use of Rodenticide exam.
This course was aimed at those who are either new to the industry and require this statutory certification or those who require a CPD / refresher on the recent changes in product label requirements and CRRU stewardship.
Date:
March 7th, 2019
Location:
The Players Golf Club,
Codrington, Chipping Sodbury
Bristol, BS37 6RZ