Pest Library
Select through the options to find the pest you are treating so we can help direct you to the recommended products.
Require more in-depth pest reviews including biology, importance and control methods? Our handy pocket-sized pest guide has you covered.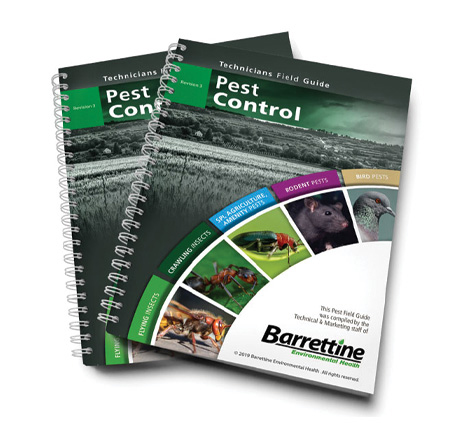 Full information is provided covering topics of insect and rodent information and identification, equipment calibration, non-chemical insect control measures, pesticide application and product safety, dealing with waste: Triple rinsing as well as detailed information on LD50.
The Pest Controllers resource of choice for simplifying pest identification whilst out in the field.