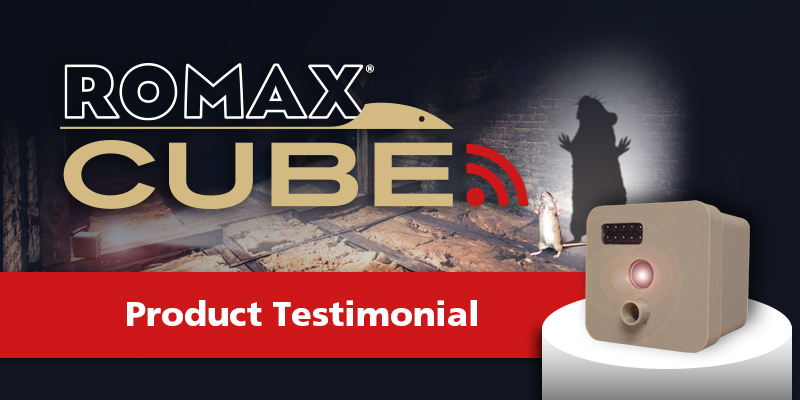 Related news:
Romax Venom Lipogel Testimonial
22nd April 2020
Romax Venom Fresh Bait Testimonial
8th April 2020
Date:
23rd May 2018
Categories:
Product Testimonials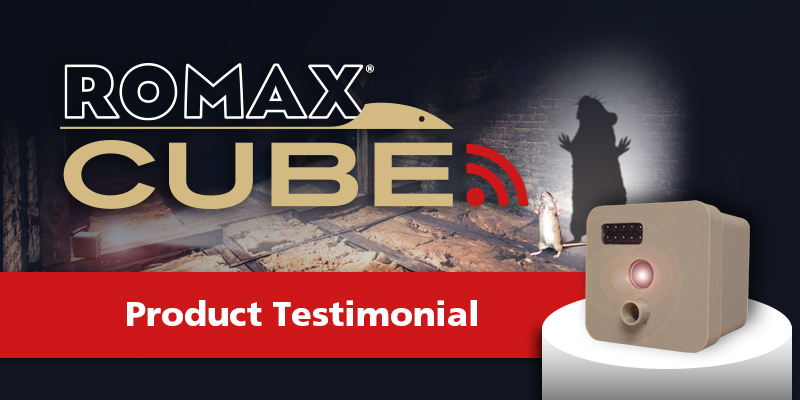 MIDS Pest Control
" For the last Five Months, MIDS Pest Control has been using the Romax Cube to help identify pests and it's amazing what you can find.
If you have a customer that insists that they still have issues, monitor the area live with the Romax Cube.
Over the last 5 months, since we have been using them at MIDS Pest Control, I can confirm that the compact Romax Cube have paid for themselves twice over already and we're not even 6 months in.
Very easy and quick to install under worktops monitoring live traps so you know when to attend saving you time and money every time.
Having the technology to show customers what they have in the loft also helps them to understand, yet again giving you the opportunity to quote for business.
We at MIDS Pest Control love the Romax Cube so much that it will be playing a major part in our business over the next few years."
By Steve Middleton