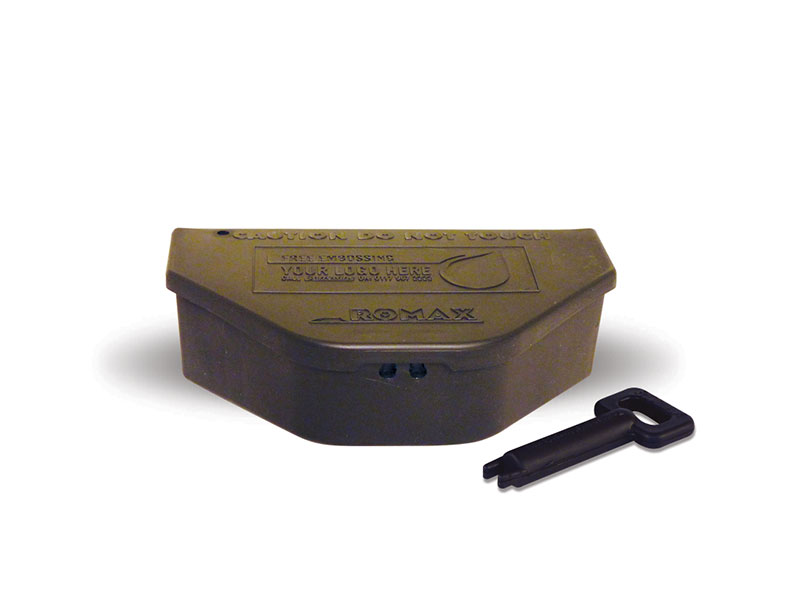 Description
A stylish, durable and practical mouse box the Romax® mouse box has a number of unique bait safety features. The box itself is priced very competitively, but by adding the novel, optional Romax® 'false-floor' the unit can also double up as an integrated insect monitor with a combined cost of almost half that of similar separate bought units.
Embossing available - Please contact the office for a quote. Available in a variety of colours.
Standard pallet of 100.
Size: 1 x 24