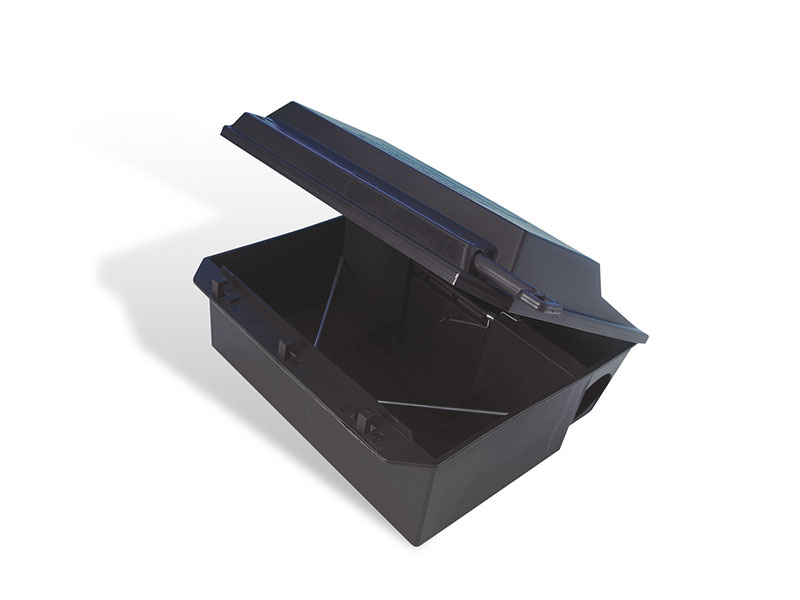 Description
The Romax® rodent bait station is a high-quality, tough, injection moulded bait box. The Romax® rodent bait station features our unique locking mechanism, making it an ideal solution for internal and external baiting using bait blocks, grain or wheat, pasta sachets and paste/gel.
Romax® rodent bait stations can also be used with physical control methods such as Snap traps etc. Own branding available; contact the office for further information.
Click here for a spare metal bar for use with this bait box.
Size: 1 x 12 Boxes