New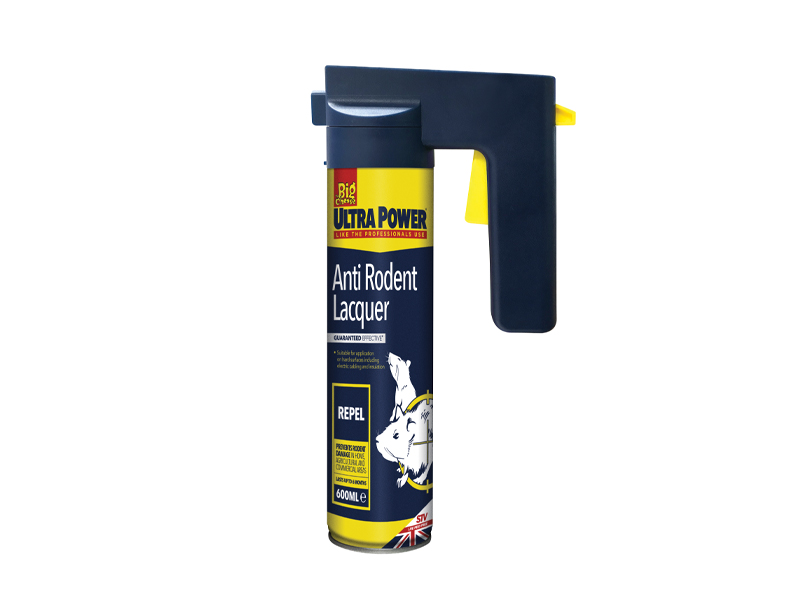 Description
Quick-dry formulation for surface treatment to deter rodent pests from chewing or biting treated areas. Anti Rodent Lacquer contains a quick-dry formulation that forms a water-resistant protective film over the treated surface. Simply spray on the area under attack by rats or mice - rodents will be deterred from chewing or biting into the treated area. Contains a bittering agent and natural plant oils. Ideal for use in and around domestic and commercial properties, as well as on farms and other agricultural premises.
Provides up to 6 months of protection to treated areas.
Indoor and outdoor use.
Suitable for application to hard surfaces, including electric cabling and insulation.
Contains peppermint oil, castor oil and bittering agent.
Size: 1 x 600ml