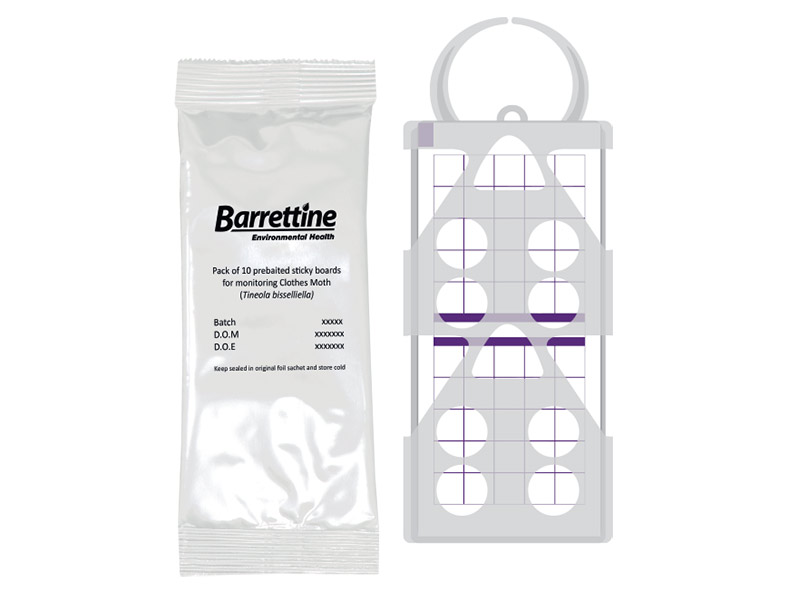 Description
CL-Trac Clothes moth holder and lure – Highly-effective monitoring of clothes moth infestations and necessary when natural materials such as woollen clothing, upholstery and carpets, as well as other animal-based material, such as silk, hair or fur need to be monitored. Pheromone lure has an optimised release rate over a 12 week duration.
CLOTHES MOTH KIT (10 holders and lures).
REPLACEMENT LURE PADS (10 glue pads and pheromone lure).