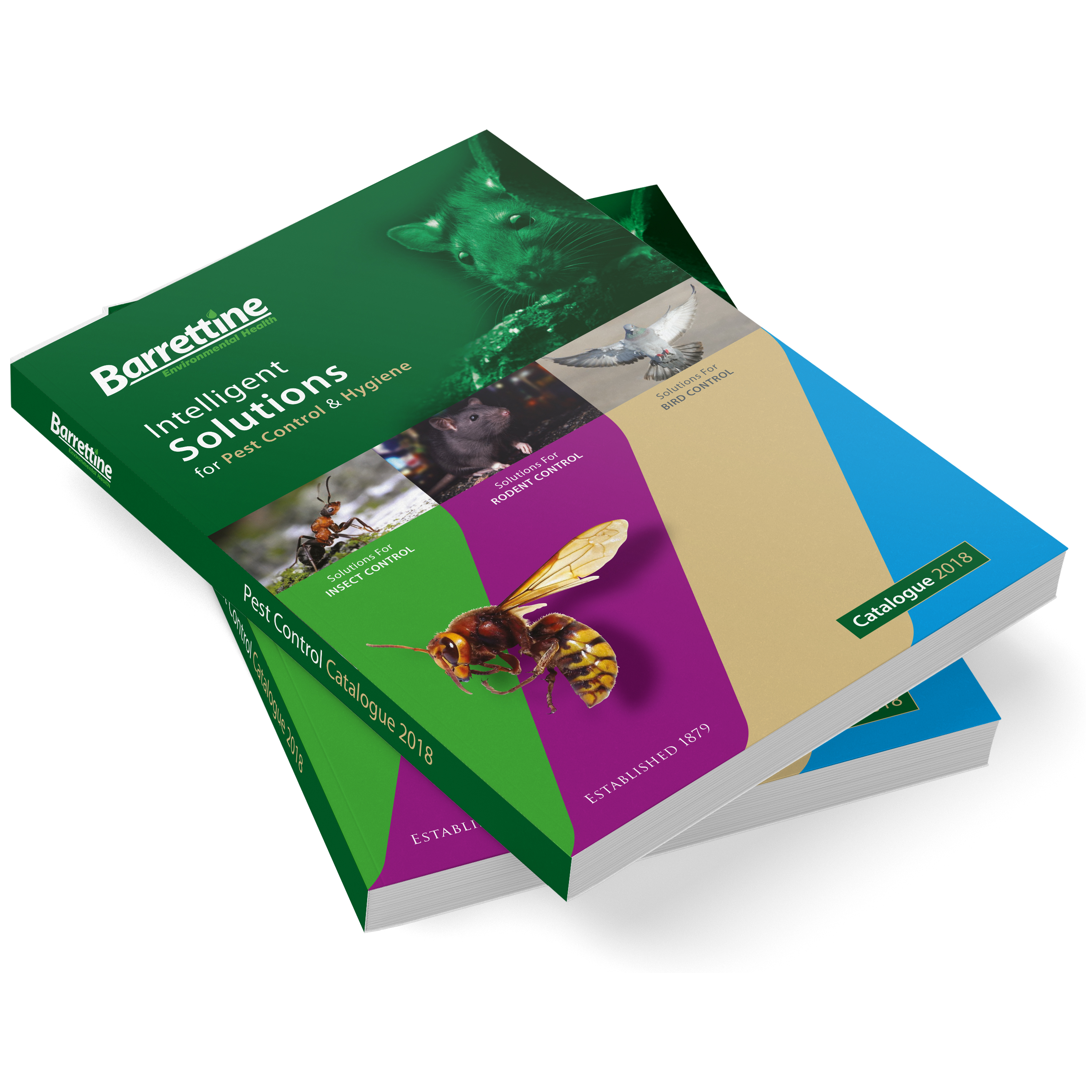 Barrettine Environmental Health has established itself as a major force in the supply of public health and pest control products.
This has been achieved through a combination of having strong customer relationships, providing a personal quality professional service, alongside our next day delivery and global export distribution service. As an Industry leader, we provide expert technical support and highly effective products.
Our aim is to provide 'best practice' approach to pest management and this starts with training. We offer a wide range of courses for different levels that will provide you with the knowledge and tools, ensuring the correct handling and use of products we supply.
We are a family owned Manufacturer and Distributor with its roots dating back to 1879 and we are proud to work with some of the world's leaders in pest control technology including Bayer Environmental Science, BASF, Bell Laboratories and Agrisense Industrial Monitoring.
We also have a long-standing industry heritage for the generation of high-quality innovative products such as the award-winning Romax range.
We have also helped to develop industry initiatives, such as the Campaign for Responsible Rodenticide Use (CRRU) which promotes the safe use of rodenticides. Barrettine Environmental Health only supply professional products for professional use only.

Our warehousing is BASIS registered and we are active members of the British Pest Control Association (BPCA), National Pest Technicians Association (NTPA) , the Chemical Business Association (CBA) and the Campaign for Responsible Rodenticide Use (CRRU). Barrettine also holds ISO 9001:2008 certification (Quality Management) and ISO 14001 (Environmental accreditation).