Changes in Loose Wheat Pack Sizes
Date: 2nd August 2018
Categories: Industry News, Internal, Barrettine
---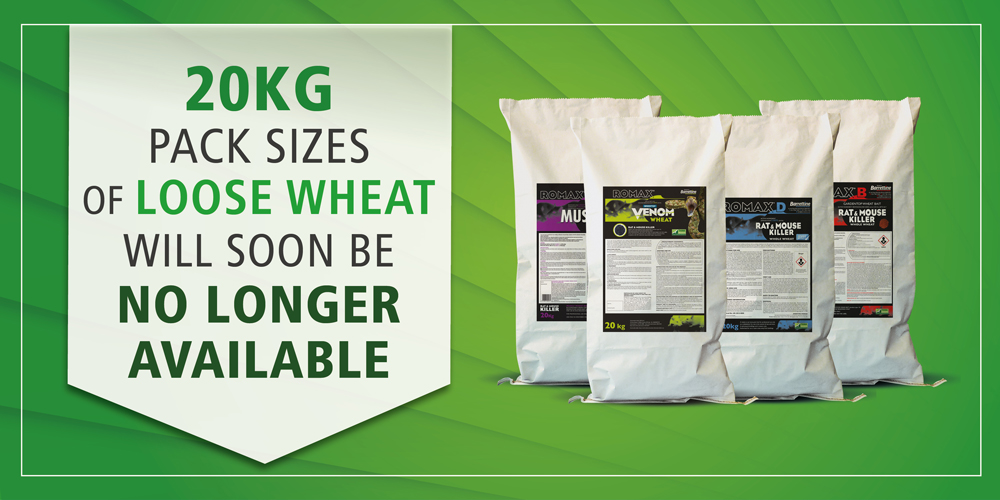 The recent EU Biocidal reauthorisation process of second generation anticoagulant rodenticides (SGAR's) has resulted in the limitation of pack sizes based on environmental exposure risk. The products that are affected by this legislation are the loose wheat.
Following the sell-out deadline and corresponding use-up period, the 20 Kg pack sizes of loose wheat will no longer be available.
A 10 Kg pack size will remain available.
Please refer to the table below or contact the Barrettine sales team for additional information:

dddfd
All press releases