Foundation in Bird Control Course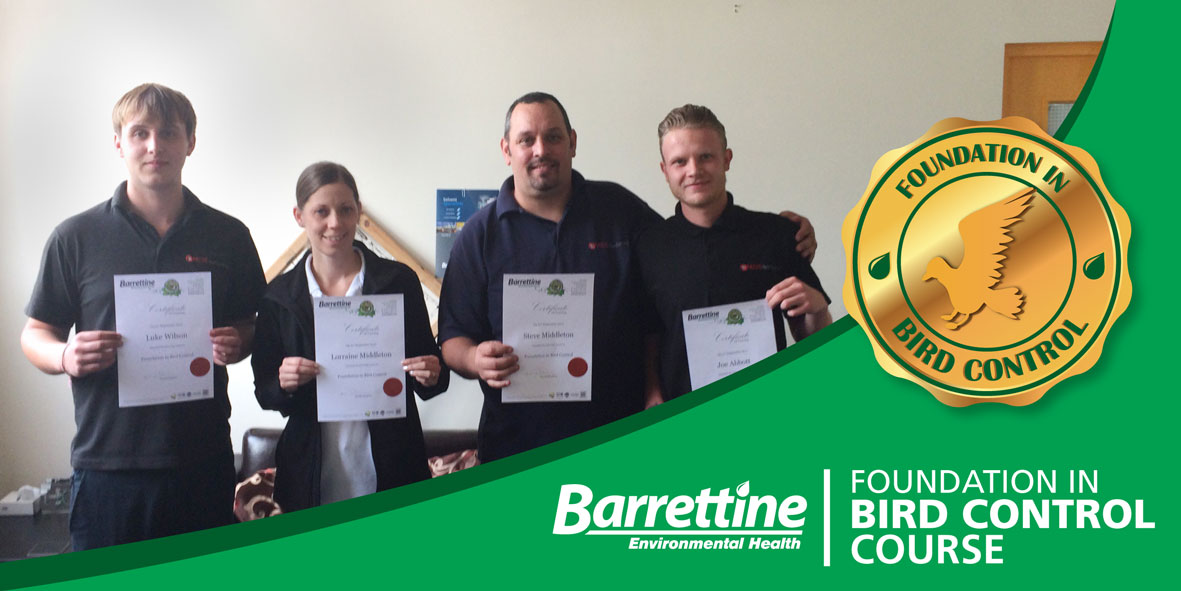 Related news:
28th July 2020
Important information on the sale of Corrosive Products
21st October 2019
Date:
16th November 2017
Categories:
Barrettine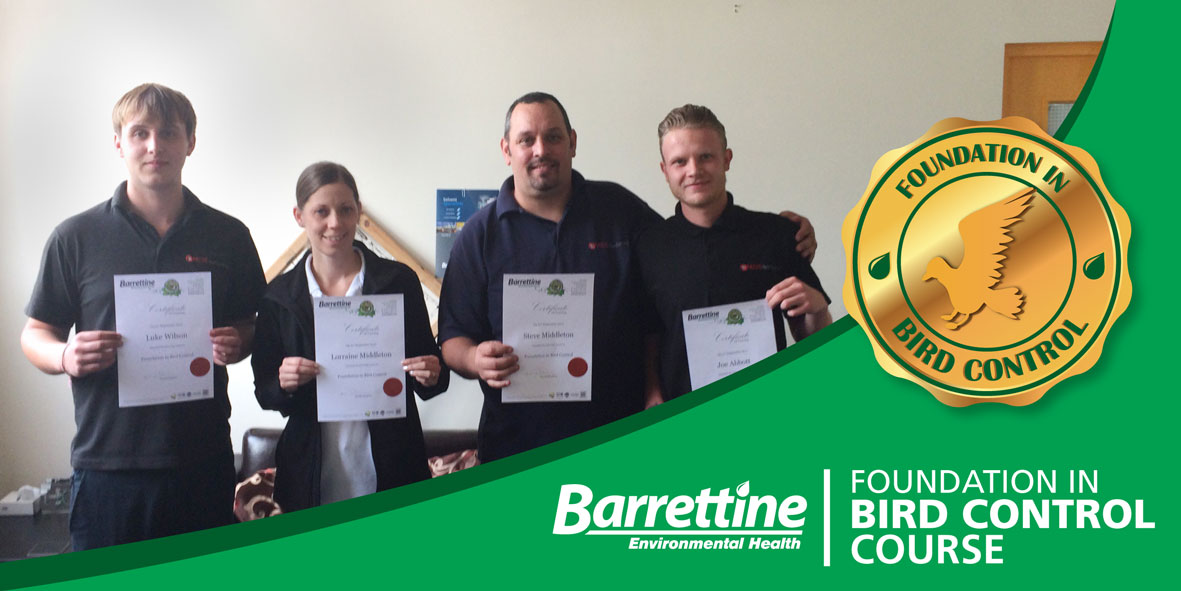 Barrettine Environmental Health's 'Foundation in Bird Control' is carried out by David Haskins (Sales Director)

---
"I Would highly recommend Barrettines Foundation in Bird Control by David, my team and I really enjoyed the day and learnt a lot. This company just goes that extra mile for you, I've made Barrettine my number 1 choice for all my services"
(Steve Middleton. Managing Director Mids Pest Control)
"On behalf of everyone at Pest Defence Ltd I want to say a very big thank you for visiting us last week to deliver the Foundation in Bird Control course. Everyone thoroughly enjoyed the day (and chocolates), and learnt from it, and we were unanimous in praise for the manner in which it was superbly delivered. Very well done and thank you for your continued support."
(Roger Snell. Pest Defence)
Barrettine's Foundation in Bird Control awarded each delegate 12 CPD points and the subjects covered were the reasons for control, pressure sights, biology and behaviour, net designs, legislation, safety, fixtures and fittings, post and wire systems, spiking, dealing with bird waste and more.
If bird control is something your company would like to get involved in please contact Barrettine Environmental Health on 0117 967 2222 or alternatively contact beh@barrettine.co.uk