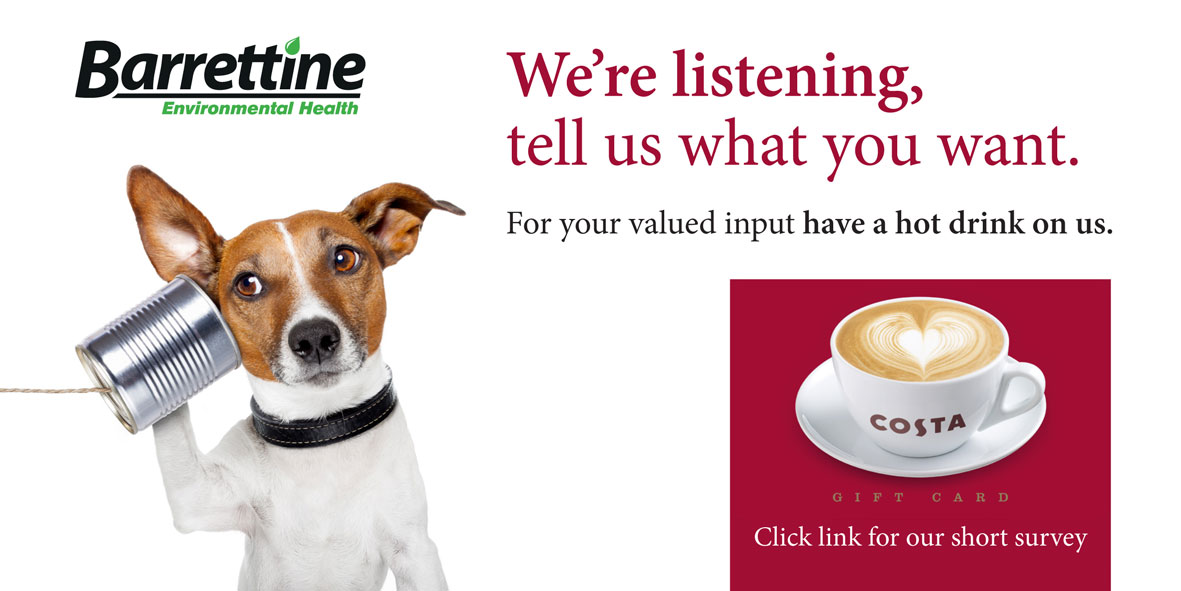 Related news:
28th July 2020
Important information on the sale of Corrosive Products
21st October 2019
Date:
27th September 2017
Categories:
Internal, Barrettine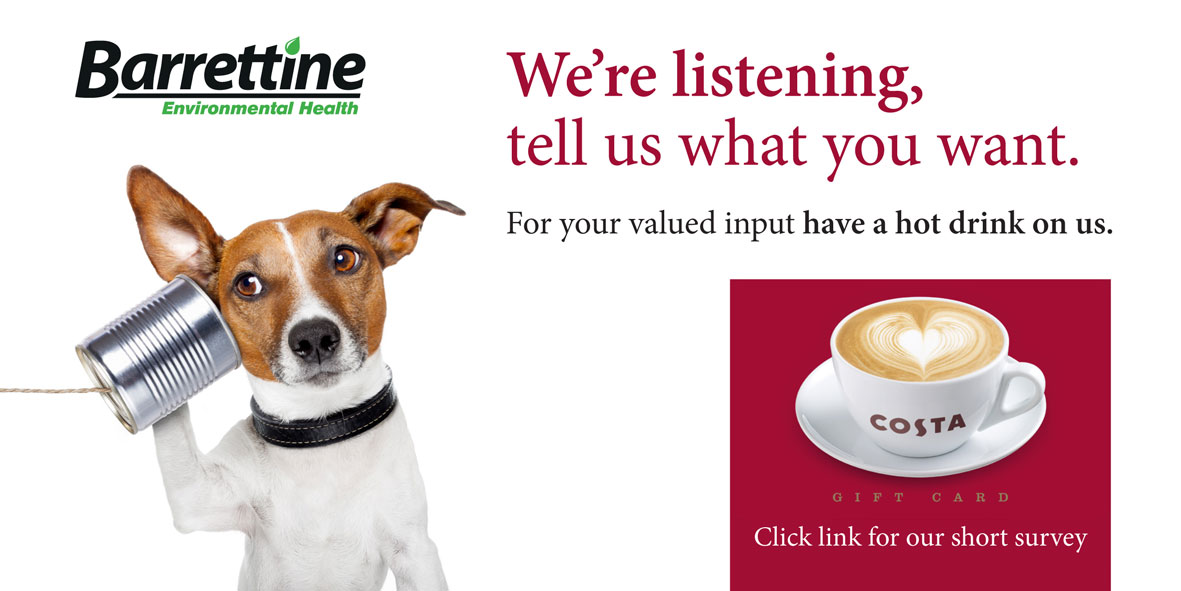 We as a company value the services we provide for 'you' our customer.
Through excellent service and product offering we are able to hopefully meet all your needs as a customer. But if we are not, we are here to listen and would like to take the opportunity to dig a little deeper into any other requirements you would like to see to make your experience with Barrettine Environmental Health even better.
Please click the link to our short survey to give your valued input.
As a thank you we will send you a Costa gift voucher to have a drink on us.
Yours sincerely,
Joanne Crowell
(Managing Director)
Barrettine Environmental Health