Barrettine MINT & NPTA Technical training Day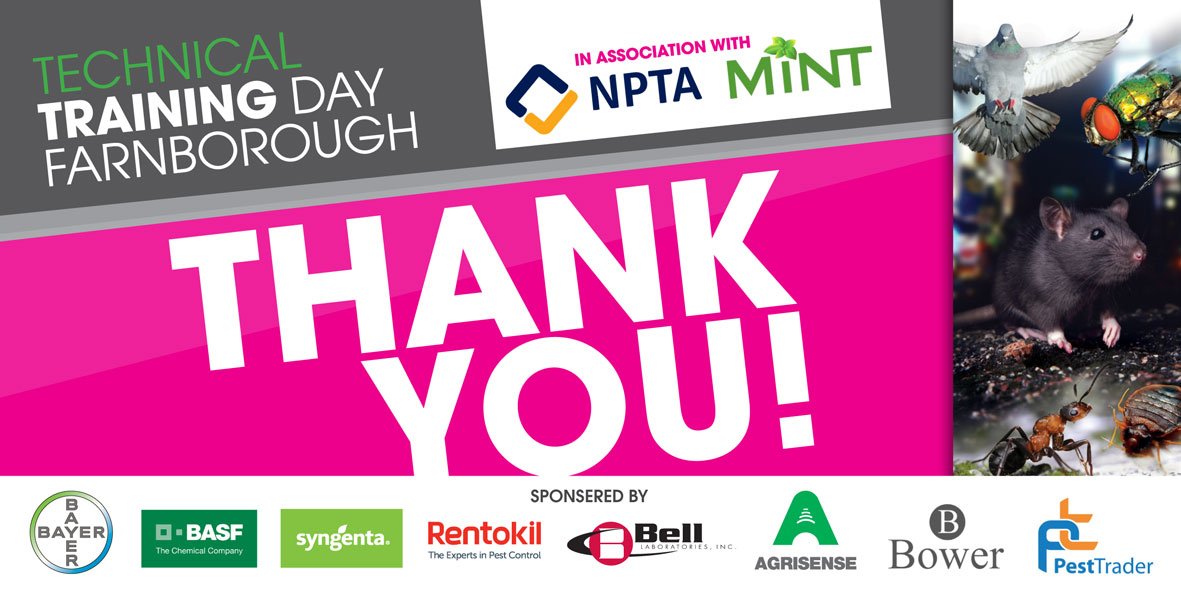 Related news:
28th July 2020
Important information on the sale of Corrosive Products
21st October 2019
Date:
3rd August 2017
Categories:
Barrettine, Events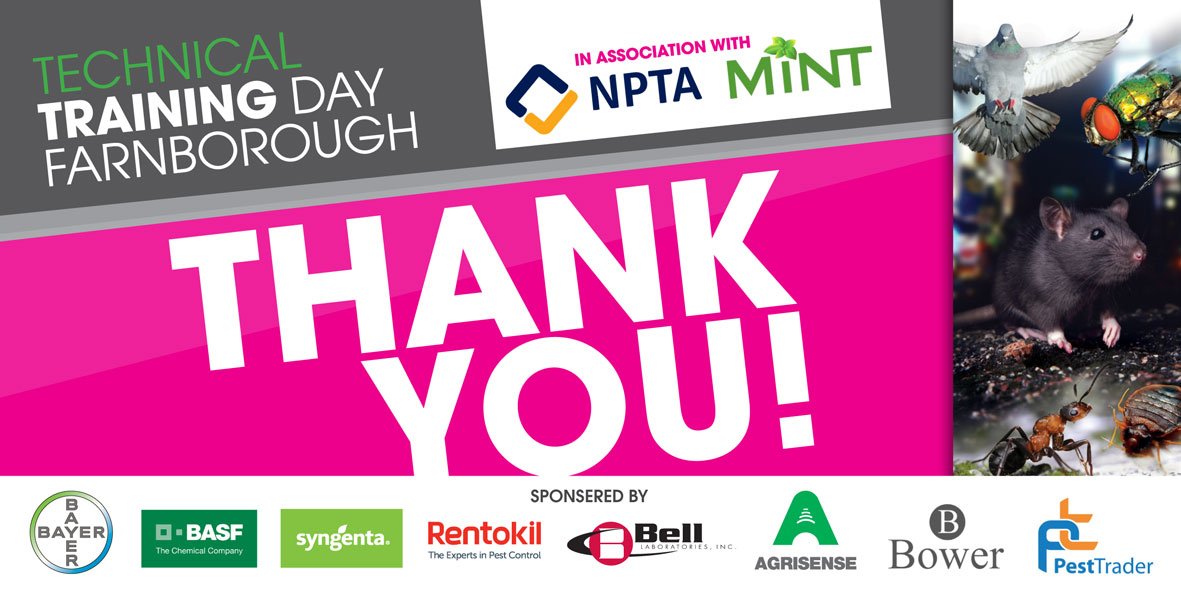 Barrettine would like to thank all who attended this year's 2017 south east seminar in association with the NPTA and MINT membership.
The event was held at the Holiday Inn Farnborough with the day being opened by Joanne Crowell of Barrettine who began with a welcome and introduction to Barrettine's key speakers. Oliver Madge gave a very interesting talk on Integrated Urban Rodent Control, with lessons learnt from urban and rural infestations. John Lloyd's (BSc, FRES) talk covered invasive and indigenous mosquitoes of clinical significance in the UK: A modern approach to control. Delegates then had the opportunity to speak directly to the sponsors / manufacturers to discuss the latest innovations, technical and product specific information over coffee.
Practical workshops followed giving the opportunity to get hands on with products, safety equipment and even an interactive practical demo on insecticides. CPD points were awarded to all delegates and the feedback from the day was very postive ...
"Good Location and Facilities, Very Informative Speakers"
"Finally An Event With Something Different, Thoroughly Enjoyed It"
"Great Speakers, Great Workshops And Great Food"
Barrettine would like to give a huge thank you to its sponsors Agrisense, Bayer, BASF, Bell, Bower, Rentokil and Pest Trader, as without these crucial partners these days wouldn't take place. Barrettine would also like to thank the NPTA who helped organise the day.
We are looking forward to future events and plans are already in place for 2018.
Images From the Day