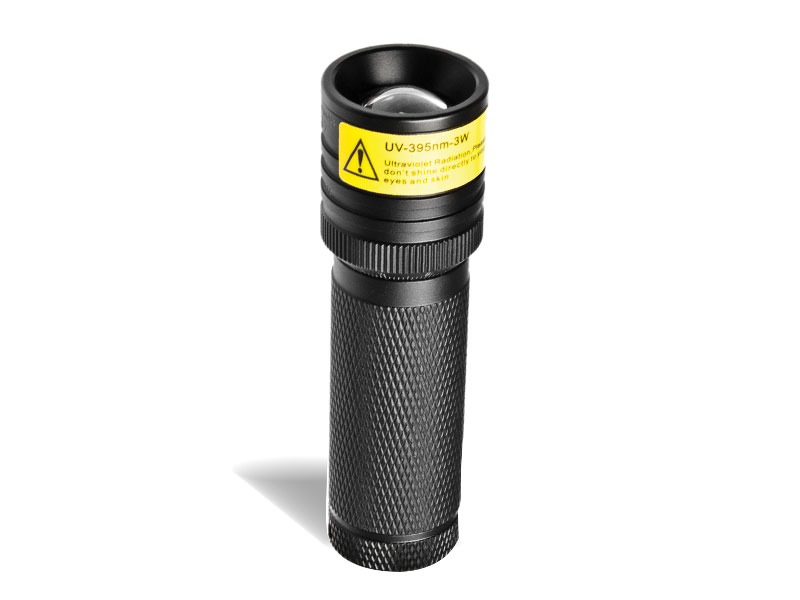 Ultraviolet Focusing LED Torch
Description
This 395nm LED UV torch delivers fantastic performance of 20,000 hours for a 
lifetime of owner satisfaction. The aircraft aluminum construction torch will give up to 8 hours burn time from one set of batteries.
The torch also has a spot-to-flood focus feature. Constructed of tough aluminum it is designed to give a reliable and long service life. Comes with a tube extender so that you can use either 3 x AAA alkaline batteries a or 1 x 18650 Li-ion battery. Ideal for fluorescent tracking.
Size: Each