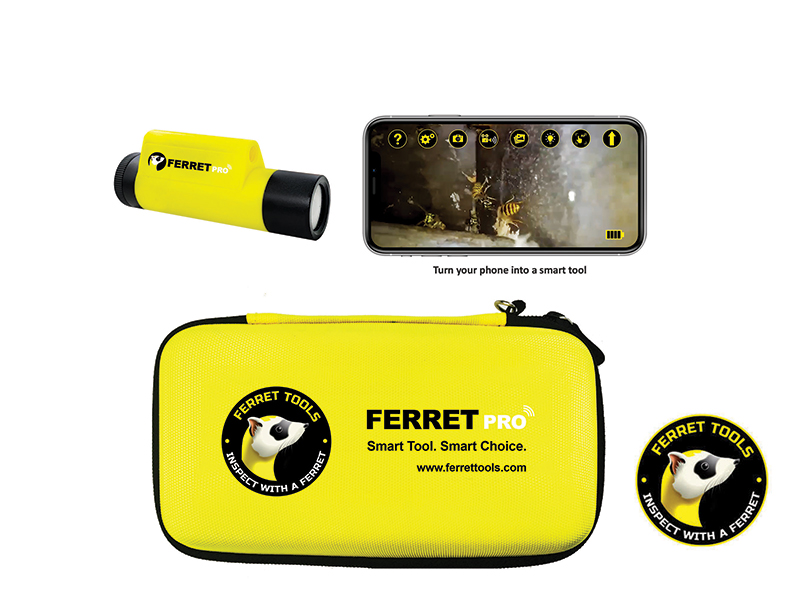 Description
The Ferret Pro is a professional and durable next-generation inspection tool designed and engineered with award-winning features to provide easier, faster & safer close-up visual inspections. Includes App controlled variable focus lens, super-fast charge, Ferret always up viewing mode and right angle adaptor.
If you need to locate pest activity inside enclosed spaces or inspect wasps nests at a safe distance, then the Ferret Pro is the perfect tool for the professional pest controller.
Designed & engineered by Ferret Tools.
Size: Each