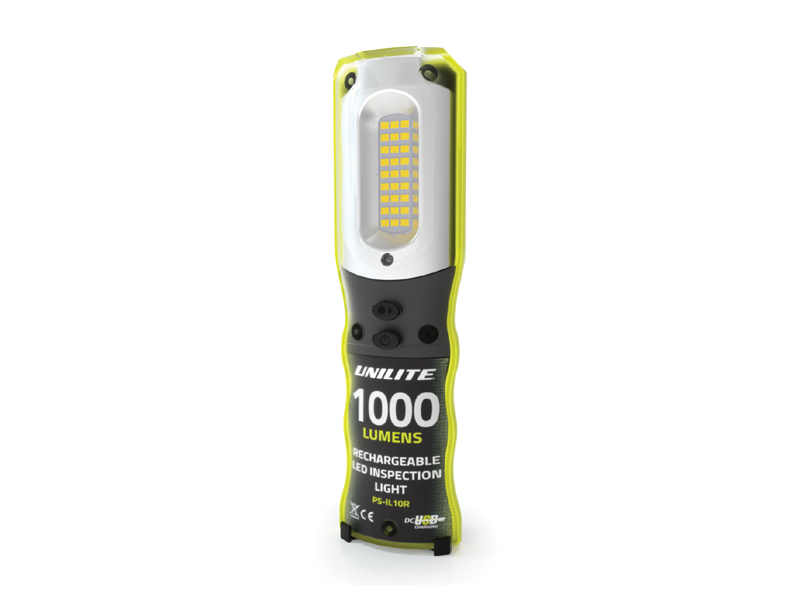 PS-IL10R Inspection Light
Description
The ultimate high-powered rechargeable inspection light, delivering an impressive 1000 lumen output, from the latest SMD LED technology. It has superior portability in the form of its integral hanging hook, foldable kickstand and strong magnet which all allow for easy hands-free use. The PS-IL10R's battery life stands at 3-32 hours runtime.
BATTERY: 3.7 5000 mAh Li-ion rechargeable battery
WEIGHT: 338 g with Battery.
DIMENSION: 205 x 60 x 42 mm.
Size: Each