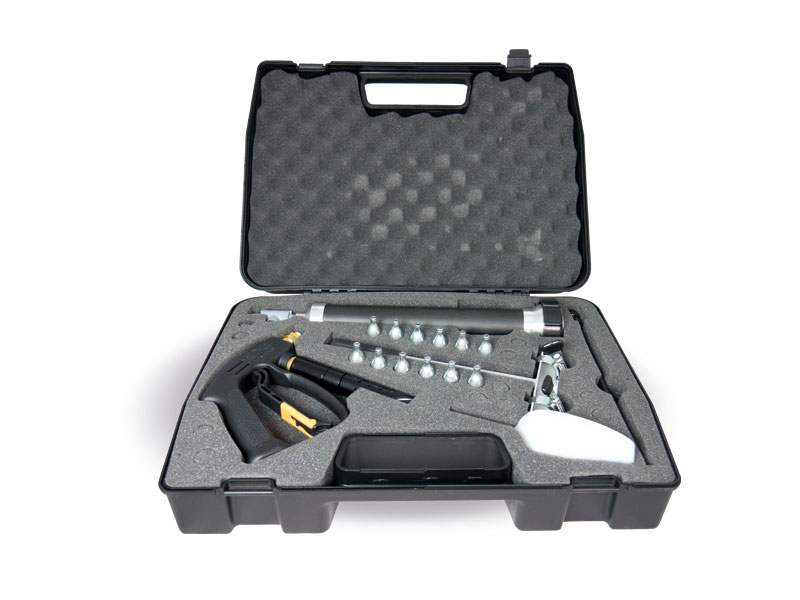 Standard PA2 Applicator Kit
Description
The PA2 is an efficient, effective and simple to use powder applicator.
Time is money and this powder applicator is fast and easy to use – you can treat more nests in less time. Reduced preparation time, no pumping required – just insert the CO2 cartridge and it's pressurised ready to use. Extremely light and self contained – no requirement to recycle gas cylinders.
Powerful gas cartridge propels the powder 4.5 + metres using aluminium lances.
Size: 1 x Kit