Win this Ultimate Edition Flashlight
Facebook Competition
Thanks for taking interest in our competition!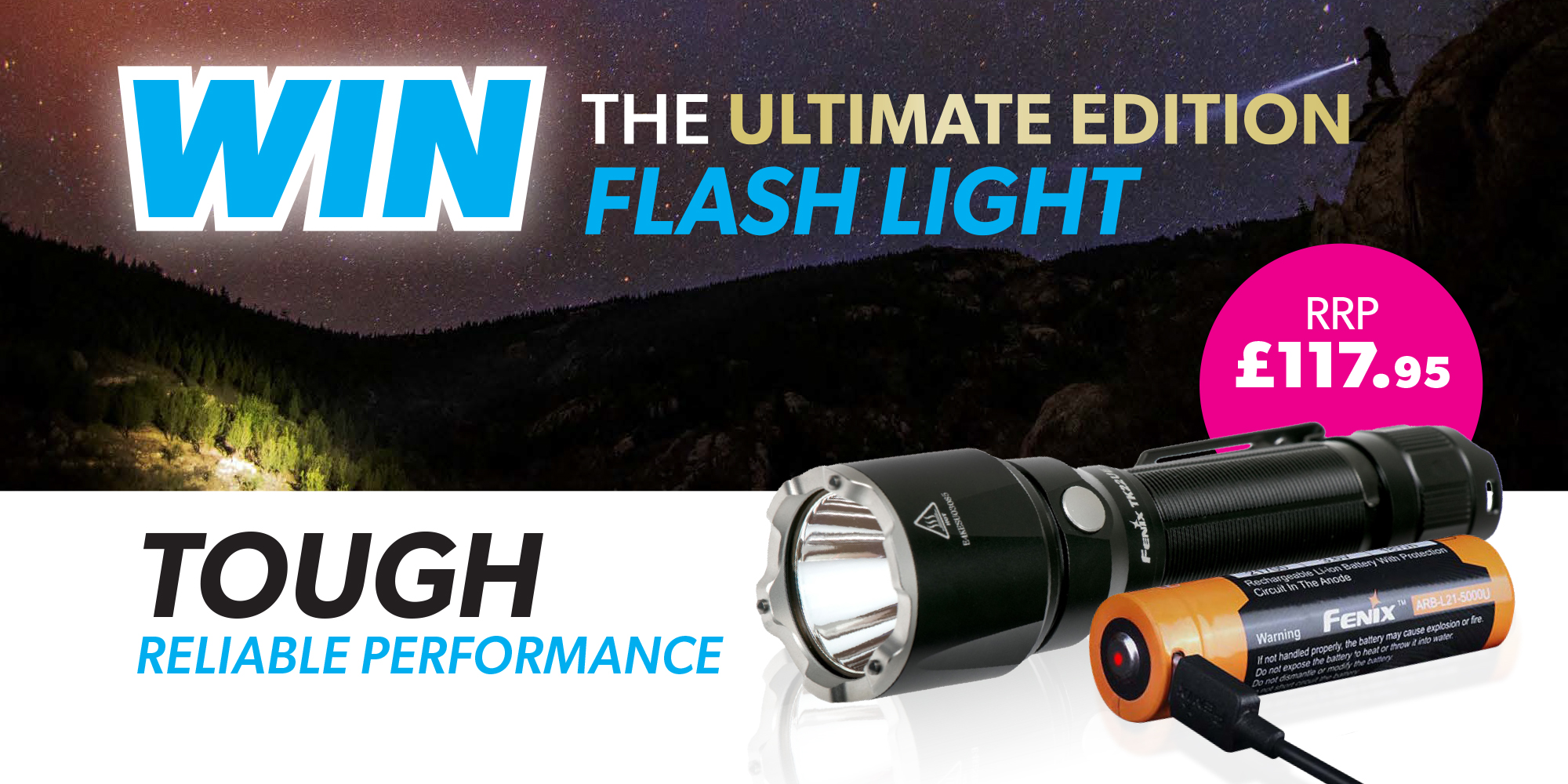 WIN the FENIX TK22UE Flashlight.
All you have to do to enter is:
Follow us on Facebook
Comment 'Win' on our post
Like & Share our post
The competition will run for one calendar month starting on the 17th of August and end on the17th of September.
Why is this such a special Flashlight?
The Fenix TK22UE V2.0 ups tactical performance in a compact Fenix LED torch to a blistering 1600 lumen beam with a range of 405 metres! This Ultimate model incorporates a rugged stainless steel bezel with tungsten glass breaker inserts and includes a USB rechargeable battery. Simply remove the battery to charge it directly with the supplied USB-C cable.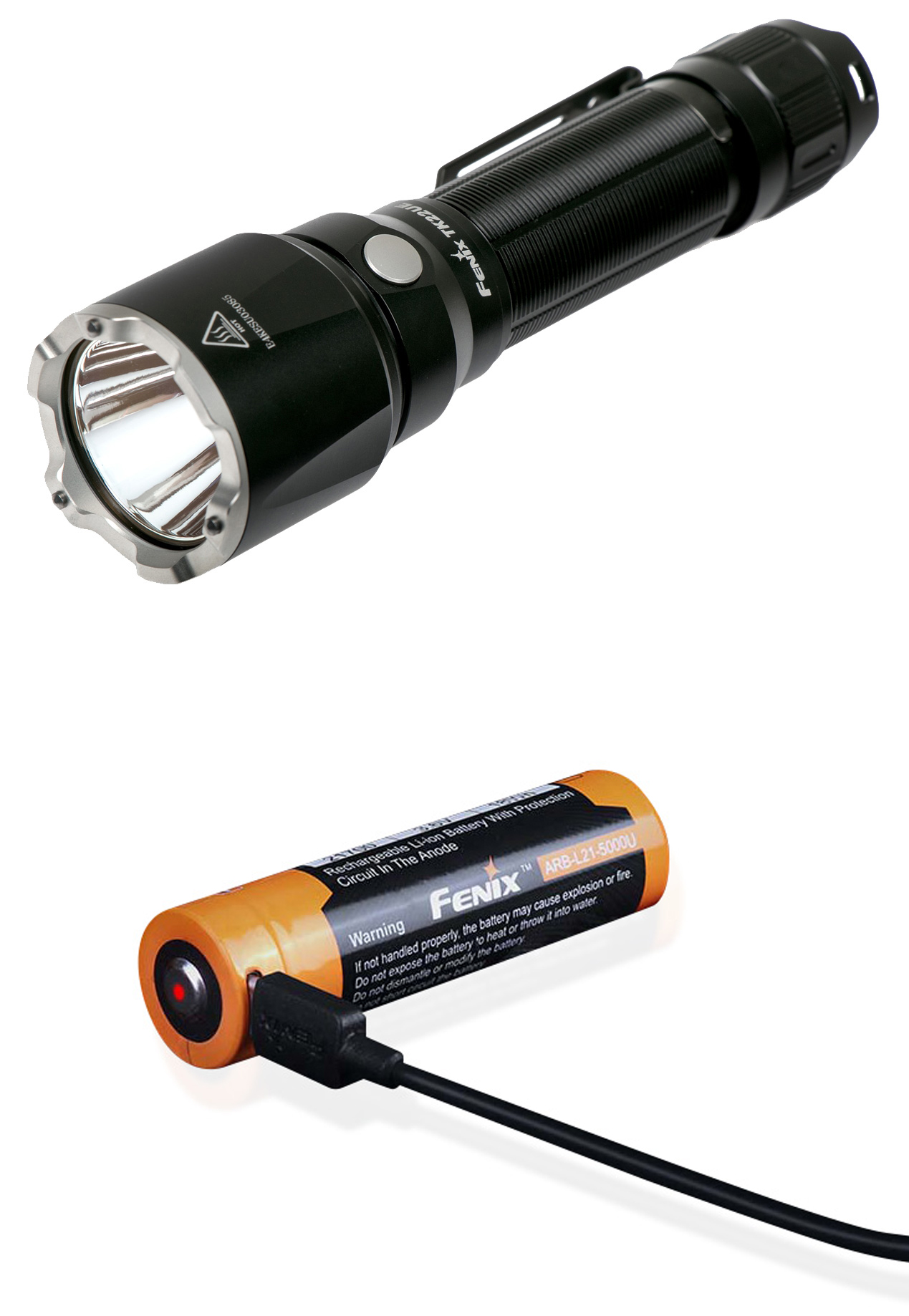 The TK22UE Torch defines extreme ruggedness and is ready for heavy duty action. Complete with a tactical tail switch with momentary and constant-on capability and a side switch to access four brightness levels and Strobe, this light is built ultra tough!

It can also be powered with either the supplied 21700 USB Li-ion rechargeable battery for best run times, or an 18650 rechargeable Li-ion battery (with the included adapter). Digitally regulated output maintains constant brightness and the intelligent memory circuit remembers your last used brightness level (except strobe) next time you turn on. Turbo Mode at 1600 lumens will run for 15 minutes before over heat protection reduces output to around 960 lumens.

Fenix TK22UE V2.0 torch other features:

* Low voltage warning
* Reverse polarity battery protection
* Included Fenix ALF-18 battery holder enables use with 18650 battery
* Submersible to 2 metres for 30 minutes

Head back to Facebook by clicking the button below.
About us
Barrettine Environmental Health has established itself as a major force in the supply of public health and pest control products. This has been achieved through a combination of having strong customer relationships, providing a personal quality professional service, alongside our next day delivery and global export distribution service. As an Industry leader, we provide expert technical support and highly effective products.

As a Manufacturer and Distributor, we are proud to work with some of the world's leaders in pest control technology including Bayer Environmental Science, BASF, Bell Laboratories and Agrisense Industrial Monitoring. We also have a long-standing industry heritage for the generation of innovative products such as the award-winning Romax range.
Click the button below if you would like to request an account with us.
Competition T&C's
All entries into the raffle are free. To qualify entrants will be required to complete all of the following actions on a Facebook: 1: Follow our page. 2: Comment 'Win' on our post. 3: Like and Share our post.All three actions need to be completed in order to qualify for entry into the prize draw.On completion of the promotion period, one winner will be picked at random and will be validated to have completed each of the three qualifying requirements.The Raffle is open to all UK residents over the age of 18. This means that entries will not be accepted from the Channel Islands, the Isle of Man and BFPOs.The Promoter will run one raffle draw only. The prize-winner of the Raffle will be drawn on 18/9/2020 and notified before one month of this date. No entries will be eligible before or after these dates.The winner is required to co-operate with The Promoter's right to publish their win as and where deemed appropriate and to provide proof of age if requested. Raffle tickets will be drawn randomly.Where The Promoter is unable to contact a prize-winner so that a prize remains unclaimed for one week following The Promoter's first attempt to notify the prize-winner, The Promoter may apply the prize as it sees fit, including re-offering the prize to another entrant. The result of the raffle draw is final. No correspondence will be entered into.