RSPH Level 2 - Andover
Course Dates & Locations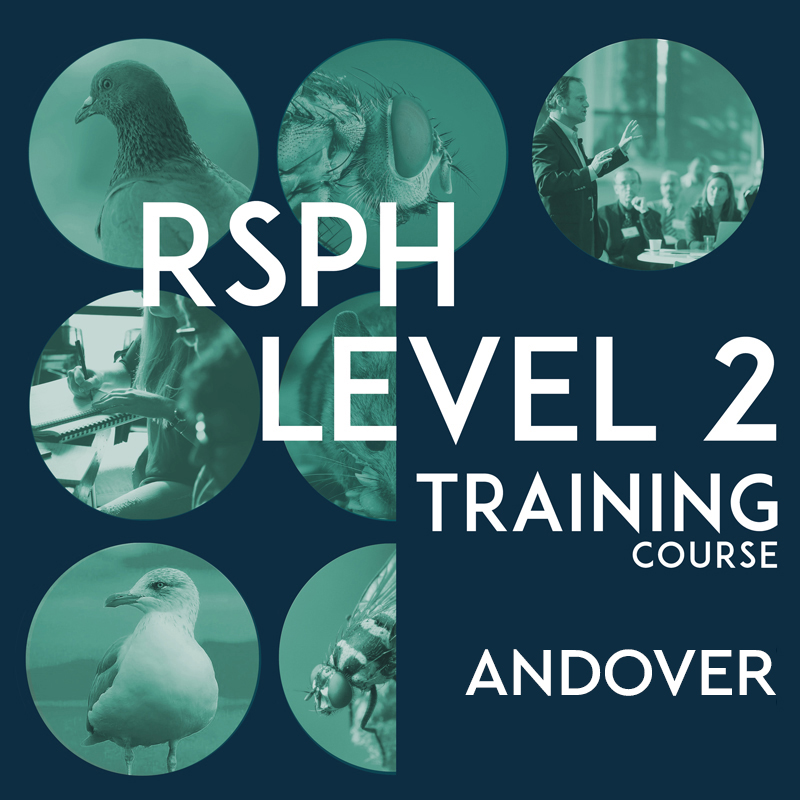 An intensive non-residential 5-day course covering all aspects of Pest Control and culminating in the RSPH exam.
Join Oliver Madge and the Barrettine team at PestTrain in St Mary Bourne, a small village and civil parish in the Basingstoke and Deane district of Hampshire, England.. It lies in the valley of the Bourne Rivulet, a tributary of the River Test 5 miles northeast of the town of Andover.
The flagship RSPH Level 2 Award in Pest Control training course is led and tutored by Oliver Madge, a leading independent expert in Pest Control and RSPH Instructor, well known to many within the industry.
The RSPH 5 day' pest control training course has now been running, in one form or another for some 25 years and is designed to be as dynamic and informative now as it was when it was first introduced. Designed to meet the current syllabus of the RSPH Level 2 Award in Pest Control, the course is appropriate not only for new entrants to the industry but also to those with experience, who may not yet have acquired a formal qualification in Pest Control.
The course is designed to be intensive, with prompt starts and tutoring sometimes continuing through into the evenings. Delegate working and discussion groups are encouraged and "homework" may additionally be set!
This is a 5-day course which is ran over 1 week, Monday to Friday.
Customer Review
" I have recently attended Barrettine's 5 day RSPH Level 2 training course in Bristol. As with other training events of theirs I've attended, the course was friendly and informative and the instructor was brilliant, making our whole group feel at ease, allowing questions to be asked in a safe and constructive environment. The venue was fantastic and comfortable, and all of our lunches were superb. This was a great course, again ran incredibly competently by the very friendly Barrettine staff. I would wholeheartedly recommend Barrettine for your company's training needs".

Adam Leonard - Advance Pest Control Bristol Ltd
Customer review from Mark Reeves "Reeves Pest Management Services"

Venue:
PEST TRAIN
ST. MARY BOURNE
ANDOVER
Price:
£750.00pp (inc VAT)
Dates:
3rd - 7th June 2019
Please contact us for group sessions to organise course dates and locations.
Barrettine and/or PestTrain reserve the right to make any changes whatsoever in the event owing to any unforeseen or unavoidable cause or to cancel the event for any reason beyond their control without notice and without being liable.