Barrettine Bird Control Course
Course Dates, Information & Locations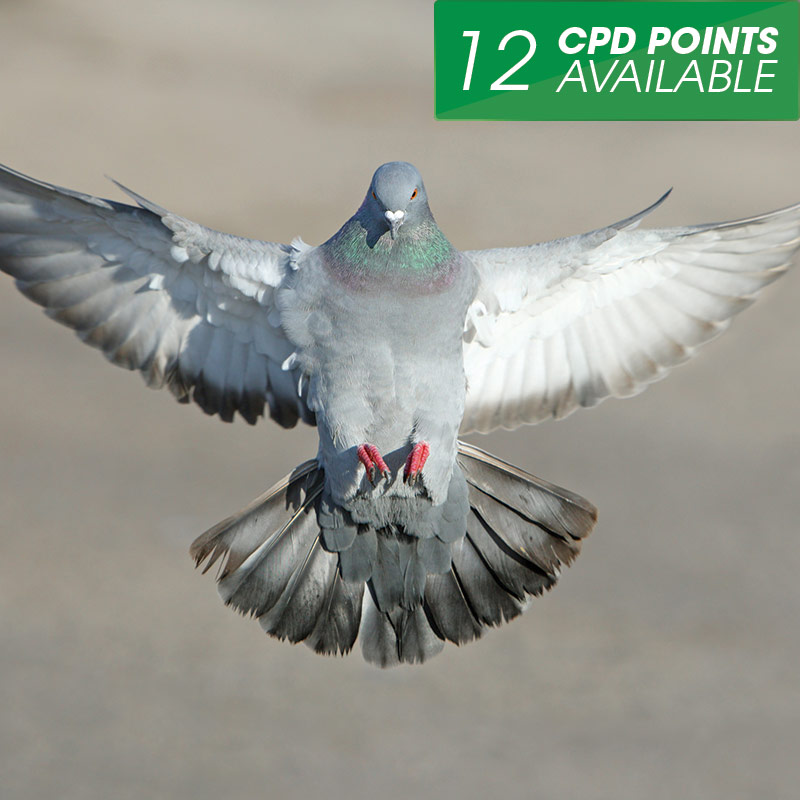 Barrettine's Foundation in Bird Control is an intensive one day course with practical hands on sessions, after the course each delegate will feel confident installing spikes, post & wire systems and bird netting to understand the potential pitfalls of bird control, with topics covering bird pressure, case studies, safety (yours and others around you) the behaviour of the pest species, what to use, where and why.
A practical session where each delegate will get the chance to install bird netting to help gain experience and confidence using the tools / fixtures and fittings. The course is carried out by David Haskins Sales Director for Barrettine Environmental Health with over 19 years' experience.
For more information please contact the sales office on 0117 967 2222 or email beh@barrettine.co.uk
Course Aims:
1. Biology & behaviour (Each delegate will become much more familiar of each bird pest species their behaviour, traits, signs and an in-depth overview of the biology of each pest bird)
2. Bird pressure sites (understanding and identifying different pressures sites, signs, reasons and how to predict displacement)
3. The net system (a review of each component of bird netting, how and why we use them and their purpose)
4. Case studies (A series of examples of good and bad net instillations, why they were successful and why others failed, a detail review of the potential pit falls
5. Practical element (A hands-on approach to bird netting on net frames, using all the tools and fittings to install a bird net)
6. 12 CPD points available (over half of the yearly requirement for CPD points in a one day course)
7. Bird waste management and safety (How to treat and dispose of bird waste in a safe manor and protecting yourself and others)
8. Post & Wire (the idea and practicality of bird wire systems, spacings and where to use this)
9. Spike systems (the different spike systems, when, where and how to use each system coving the pro's and limitations to each system)
Certification:
The Course attendees will be awarded an attendance certificate and 12 CPD points.
Price:
Course:
TBA
Dates & Locations:
TBA
Please contact us for group sessions or to organise bespoke course dates and locations.
To Book: Call or email Barrettine Environmental Health on T: 0117 967 2222 or email: training@barrettine.co.uk
Please be aware that due to tight regulatory requirements, the assessment certification and results can take up to 6 weeks to process dependent on the examining body. Please factor this into account when booking your course.