Christmas and New Year Shutdown - Opening times
Date: 20th December 2018
Categories:
---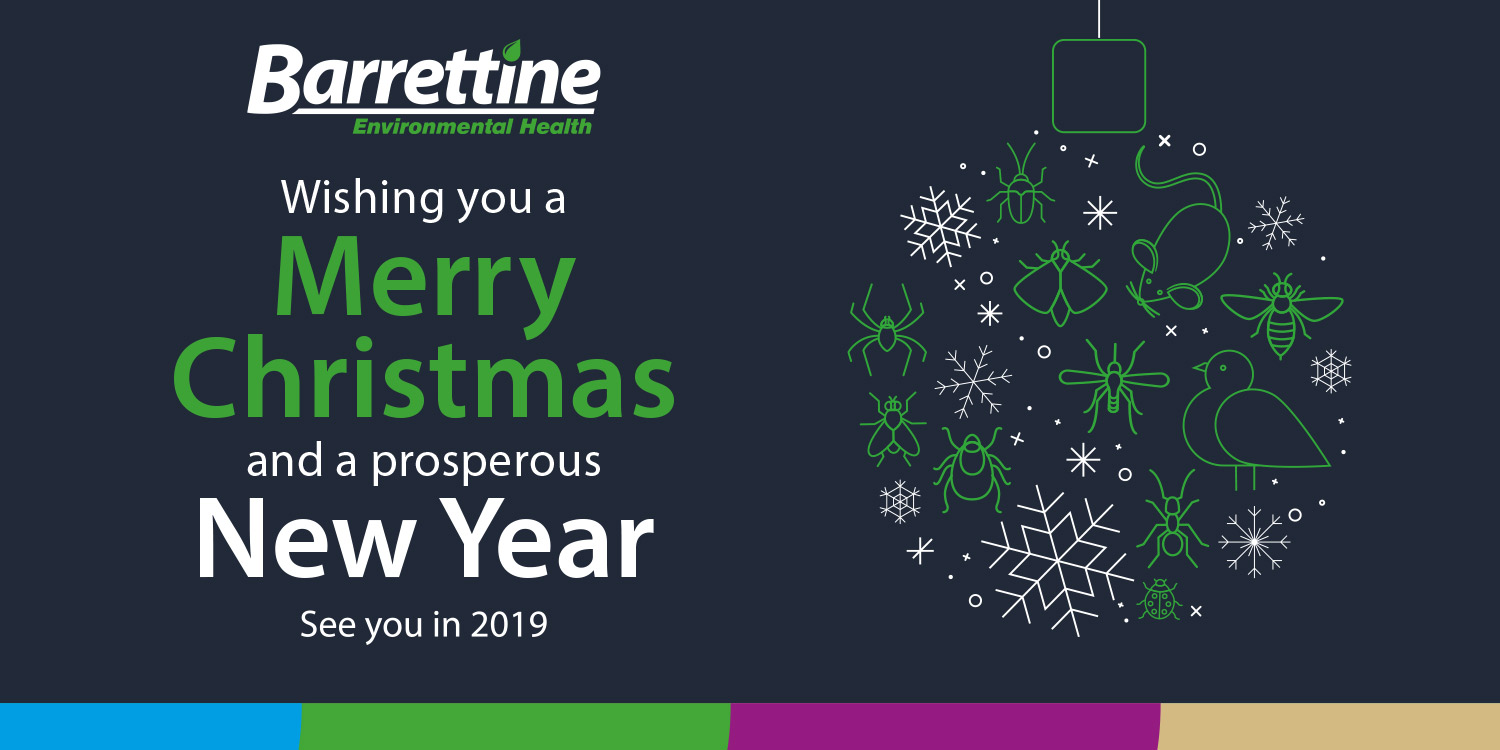 CHristmas and New year shutdown and opening times
Barrettine Environmental Health would like to thank all of its customers for their continued support throughout 2018.
Please place any orders before 10am on Friday 21st December, as our offices will be closed at 11.30am that day. We will re-open for business on the 2nd January 2019 at 8am.
We look forward to supporting you and your business in 2019.
We wish you a Merry Christmas and a prosperous New Year!
All press releases