Barrettine / NPTA Technical Training Day
Course Dates & Locations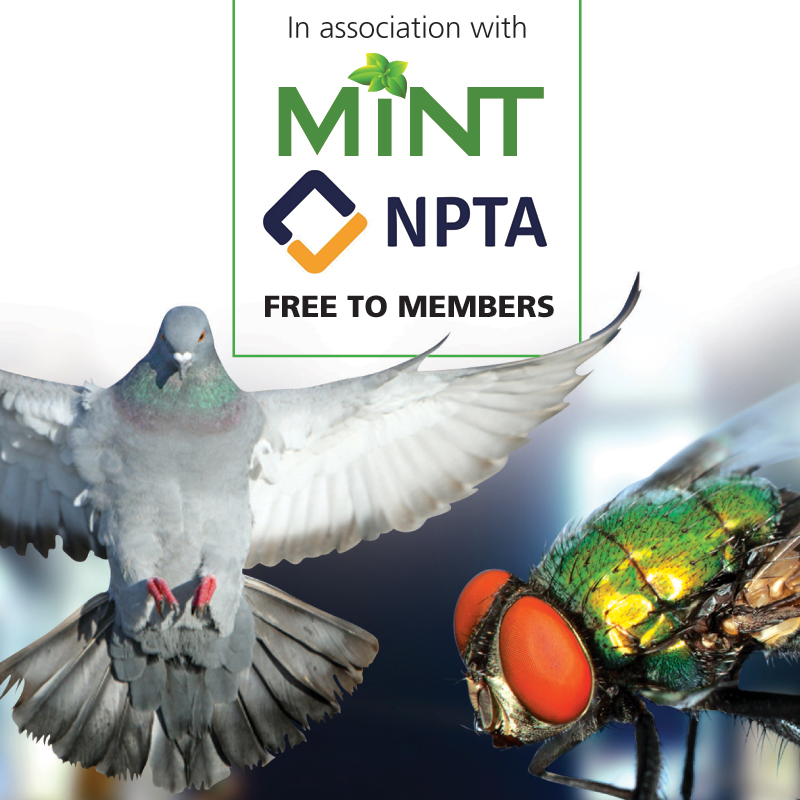 Barrettine & NPTA have joined together for an open day free to all MINT & NPTA Members. Featuring 2 Guest speakers John Lloyd and Oliver Madge and including practical workshops covering a wide range of topics throughout the packed day.
Sponsored by: Bayer, BASF, Bell, Rentokil, Syngenta, Agrisense, Bower & Pest Trader.
To Book: Call or email Barrettine Environmental Health on T: 0117 967 2222 or email: training@barrettine.co.uk
Agenda
8.30 - Tea & Registration
8.55 - Welcome from Jo Crowell
9.00 - Oliver Madge Key Speaker "Integrated Urban Rodent Control"
9.45 - John Lloyd Key Speaker "Mosquitoes of Clinical Significance in UK"
10.30 - Coffees, exhibition breakout area to meet the manufacturers/sponsors
10.50 - BEH talk Charles Phillips
11.00 - Workshops
13.00 - Lunch
Key Speakers
Invasive and indigenous mosquitoes of clinical significance in the UK: A modern approach to control.
Guest Speaker: John Lloyd (BSc, FRES)
Integrated Urban Rodent Control: Lessons learnt from urban and rural infestations.
Guest speaker: Oliver Madge

Practical Interactive Workshops Covering
Syngenta - Practical Demo On Insecticides
BASF - How to apply gels
Pest Train - Effective management of pests
3M (On Behalf Of Greenhams)- 3M Range of PPE
Bayer - Harmonix & Racumin Paste
Price
Free to all MINT & NPTA Members
Please be aware booking is on a first come first served basis - book now to avoid disappointment. Places are limited to two per company, if you require an additional invitation there is an extra charge of £30 per person. Topics could be subject to change but are correct at time of issue. A no show cost of £30 will be in place if you have booked.
Dates & Locations
September 14th 2017
Coffee & Exhibition 8:30am - 1:00pm followed by Lunch.
Holiday Inn Hotel
Lynchford Road
Farnborough
Hampshire
GU14 6AZ
Sponsers
Bayer, BASF, Bell, Rentokil, Syngenta, Agrisense, Bower & Pest Trader

To Book: Call or email Barrettine Environmental Health on T: 0117 967 2222 or email: training@barrettine.co.uk